DPRK Today
Movie Actress Kim Jong Hwa
2022-06-16
Introduction of Movie Actress
Movie Actress Kim Jong Hwa
Movie actress Kim Jong Hwa has been widely known to the Korean people for her successful role of Kim Sun Hui, a scout of the Korean People's Army , in the film "Unknown Heroes"(part 1- part 20, 1978-1981).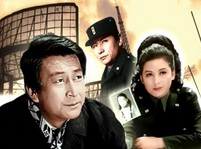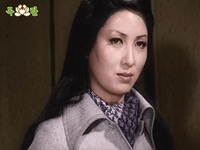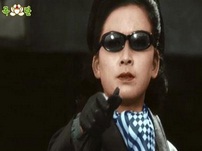 The spy film gave deep impression of the noble patriotism and heroic feats of the scouts of the Korean People's Army who unhesitatingly devote their youth and life to the country. It created a sensation among the Europeans as well as Korean people.
It was happened when a DPRK delegation visited Britain.
When the delegation walked the street at night they felt church-like silence. So, they asked the guide about it.
The guide said that it was because TV shows the Korean feature film "Unknown Heroes", adding that it was also happened last year, every Briton knows fairly well Yu Rim and Kim Sun Hui, hero and heroine of the film.
She has been started at the Korean Film Studio in 1978 after the graduation from the Pyongyang University of Dramatic and Cinematic Arts. Thanks to the meticulous care of Chairman Kim Jong Il, great master of Juche based literature and art, she proved successful in her first presentation of the film.
Kim Jong Hwa, Kim Il Sung Prize Winner and People's Artiste, was popular among Korean people for she performed her part with sincerity and peculiarity in many films including "My Happiness" (1988), "Song of Memories" (1986), "Filial Daughter" (1991) and sequel of the film "The Nation and Destiny".
790 materials are searched
Neoanthropus in Late Paleolithic Age Whose Fossilised Bones Were Discovered in Mt. Sungni&nbsp

2022-05-20

Ten Best Coaches of Democratic People's Republic of Korea for 2021&nbsp

2022-05-20

Vegetables Look Good at Jungphyong Vegetable Greenhouse Farm&nbsp

2022-05-16

Unexpected Birthday Package&nbsp

2022-05-16

On Way in Blizzards of Winter&nbsp

2022-05-16

His "Birthday Gift"&nbsp

2022-05-16

Turkey-Korea Friendship Association Held the National Meeting on the Occasion of the Day of Shining Star&nbsp

2022-05-06

Ten Best Coaches of Democratic People's Republic of Korea for 2021(2)&nbsp

2022-05-06

First Organization of Anti-Japanese National United Front- Association for the Restoration of the Fatherland&nbsp

2022-05-06

Great Encyclopedia of Medicine "Uibangryuchi"&nbsp

2022-04-30

With Loving Care (1)&nbsp

2022-04-30

Composer Kim Ok Song&nbsp

2022-04-30

Viewpoint on People's Living&nbsp

2022-04-30

Moon Gate of Sea Chilbo, Living Monument&nbsp

2022-04-28

Vegetables Look Good at Jungphyong Vegetable Greenhouse Farm&nbsp

2022-04-28

Writer Ri Hui Chan&nbsp

2022-04-28

Dazzling Achievements of Agricultural Domain in 2021&nbsp

2022-04-28

On Early Morning of May Day&nbsp

2022-04-28

School for Three Pupils&nbsp

2022-04-28

Great Event that Opened New History of DPRK-Russia Relations Development&nbsp

2022-04-26