Long History, Brilliant Culture
Korean Painting "House Building"
2023-01-11
Korean Painting "House Building"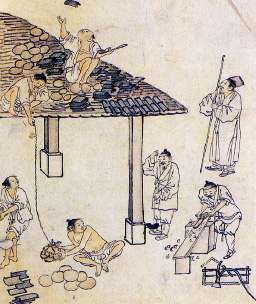 Korean painting "House Building" is a picture drawn by Kim Hong Do in the 18th Century.
It shows the working life and beautiful custom of the Korean working people through the people building the house together.
It gives a truthful representation of life and is characterized by the telling touch and elegant stroke.