Long History, Brilliant Culture
Jipson Peak of Mt. Kumgang
2023-01-24
Jipson Peak of Mt. Kumgang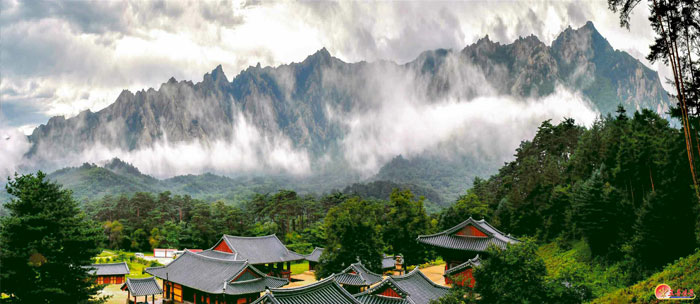 Mt. Kumgang of Korea is well known to the world.
Jipson Peak, which is beautiful, magnificent and strange, is one of scenic spots representing the beauty of Mt. Kumgang.
Jipson Peak at Outer Kumgang of Mt. Kumgang is composed of rocks and looks grand with its steep features.
There are "Yongsondae", "Kangsondae", "Sungsondae" with the legend story that the fairies were playing there.
The peak is situated in the middle of Outer Kumgang near the East Sea of Korea.
It is one of the good observation place where people can enjoy bird's-eye view of Outer Kumgang and Sea Kumgang.
Now the Jipson Peak is demonstrating its name as a world-famous scenic spot under the benevolent loving care of the Workers' Party of Korea.