DPRK Today
Young People of DPRK Volunteer to Work at Various Fields of Socialist Construction
2023-05-10
Young People of DPRK Volunteer to Work
at Various Fields of Socialist Construction
The young people across the country volunteered for the housing construction site in capital city after the Sixth Plenary Meeting of the Eighth Central Committee of the Workers' Party of Korea.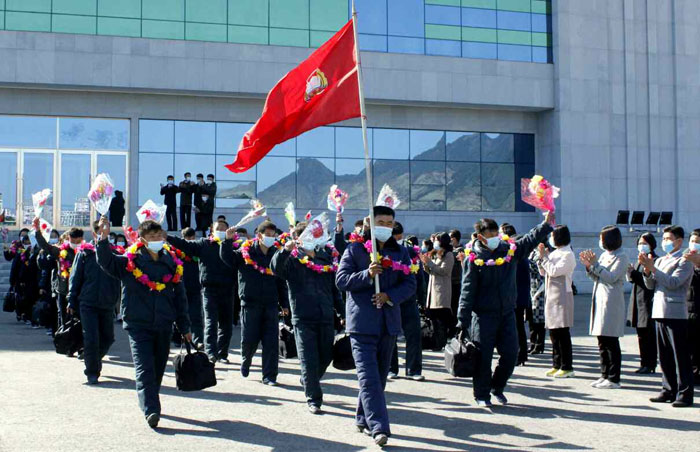 In January alone, more than
90 000
young people resolved to volunteer for the capital city housing construction and over 300 youths have volunteered to work at difficult and labor-consuming sectors of socialist construction.
Young people in Kujang, Sonchon, Chonma counties of North Phyongan Province volunteered to work at socialist countryside, ore mines and construction field of the counties with ardent desire to add brilliance to their worthy young days as forerunners of the Chollima era.
The zeal of the young people of South Phyongan Province is the same as that of the former young people.
Tens of young people volunteered to work at main economic fields including power station and coal-mining industry with the feverish desire to realize their beautiful ideal on the road for the prosperity of the country. It produced a great impression on the people
The young people in Nampho City volunteered to work at the Chollima Steel Complex, Taean Heavy Machine Complex, farms and construction field of the districts and counties.
Besides, the number of young people volunteering to work at main fields for economic development and the improvement of people's livelihood is increasing with the ardent desire of a great many youths across the country including North and South Hwanghae, Jagang and South Hamgyong provinces to volunteer for main economic fields.