Long History, Brilliant Culture
Lagoon Samil, Scenic Spot on East Sea of Korea
2023-03-01
Lagoon Samil, Scenic Spot
on East Sea of Korea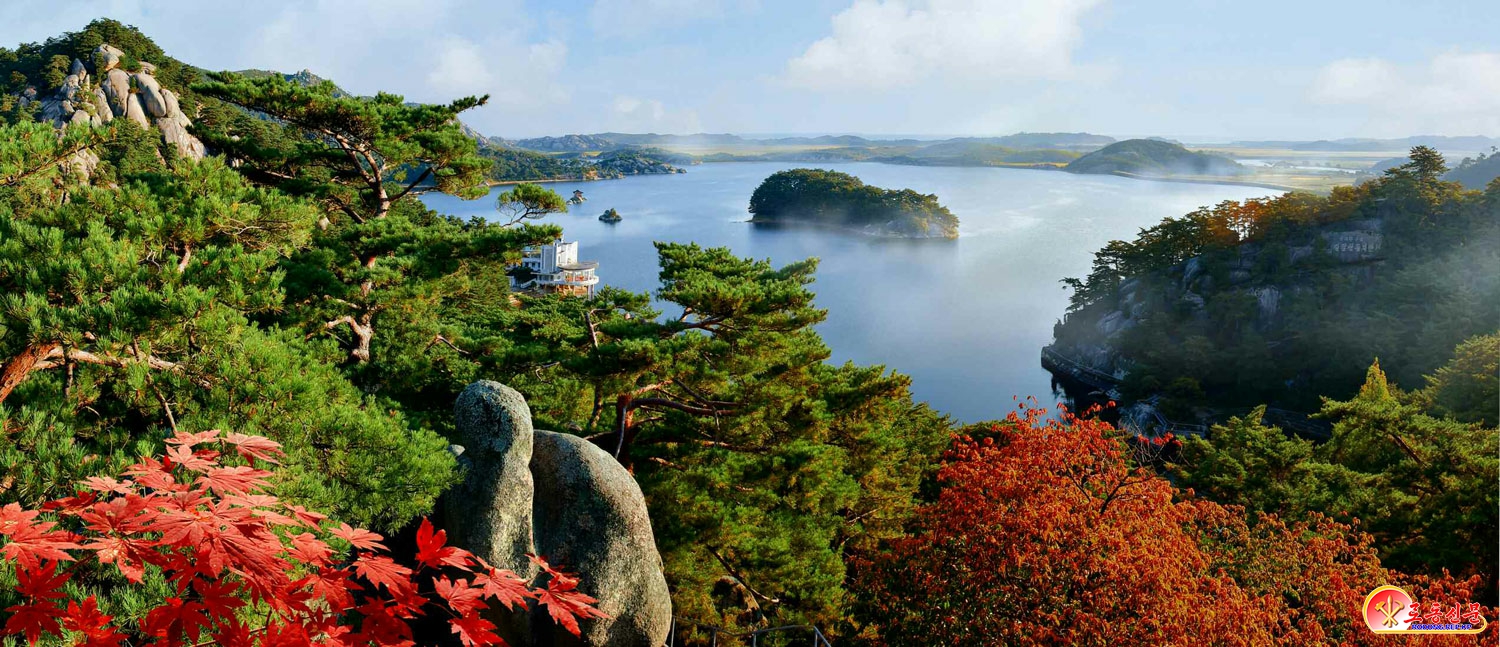 Lagoon Samil is located in Samilpho-ri, Kosong County, Kangwon Province of the Democratic People's Republic of Korea (DPRK).
In ancient times a king came there to stay for a whole day, but he stayed for three days. The lake takes the name from this story. The lake is beautiful like a picture, with islets, peaks standing up as walls and surrounding pine and bamboo forests in good harmony.
From olden times, it has been known as one of the eight scenic spots in the northeastern part of Korea and as the best lake-scape in the country.
The scenic spots in Lagoon Samil, including Janggun, Pongrae and Ryonhwa pavilions and Kumgang Gate, are in good harmony with the surrounding scenery.
The largest islet in the lake is Wau Islet.
It was called Song Islet in olden times for having a few old pine trees, but now called Wau Islet because its shape looks like a cow laid down.
Lagoon Samil, known as the best lake-scape in the DPRK, serves as a cultural recreation ground for the people.