Friendship & Solidarity
Floral Baskets Sent by Foreign Organizations and Personages to Mark the Day of the Shining Star
2023-04-26
Floral Baskets Sent by Foreign Organizations and
Personages to Mark the Day of the Shining Star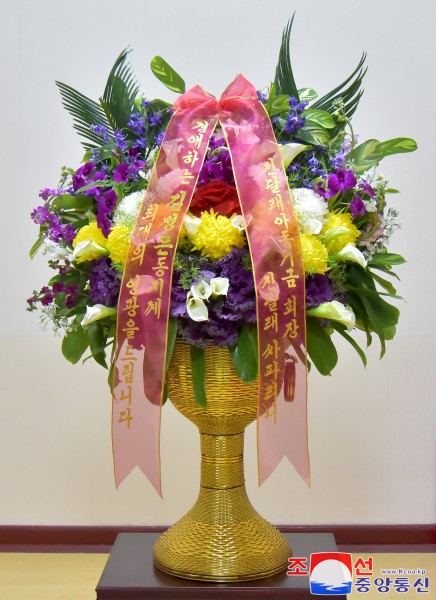 The respected Comrade
Kim Jong Un
received a floral basket from Jindallae Saphariny, president of the Jindallae Children's Foundation on Feb. 14 on the occasion of the 81
st
birth anniversary of Chairman
Kim Jong Il
.
The ribbon of the floral basket bore the letters "We pay the highest honour to the respected Comrade Kim Jong Un."
The floral baskets were also sent by the Beijing Chao Ya International Cultural Exchange Center in China and the family of Zhang Weihua, a Chinese related to the anti-Japanese revolutionary struggle.
Meanwhile, floral baskets from chairman of the Benin-Korea Amicable Association "Long Live General Kim Jong Il", Beijing International Cultural Development Center for China-DPRK Friendship and the Japan Committee for the Independent and Peaceful Reunification of Korea, were sent to the statues of President Kim Il Sung and Chairman Kim Jong Il on Mansu Hill.