DPRK Today
"Parade of Farm Machines"
2023-09-13

"Parade of Farm Machines"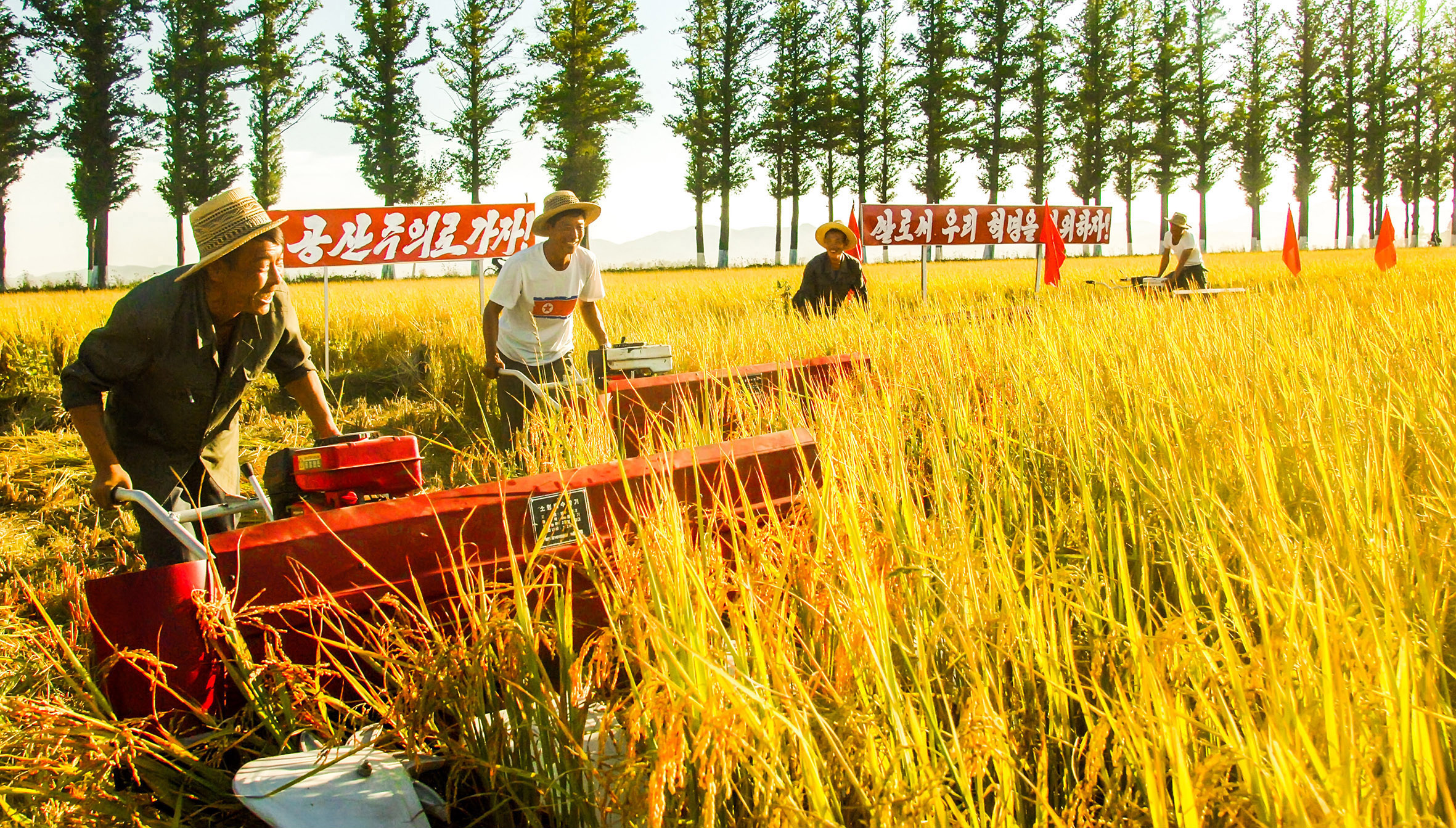 The farm machine seen in the picture is a small-size rice harvester which was sent to the various farm villages by the state in September 2022.
As you see in the picture the farmers are harvesting easily by means of this machine.
The people in Haeju, South Hwanghae Province, unanimously said that they saw a "parade of farm machines" for the first time upon the arrival of many farm machines in their places.
Because they saw farm machines entering their villages in rows at the beginning of harvest reminiscent of the columns of mechanized units at the military parade held to mark the 90th founding anniversary of the Korean People's Revolutionary Army on April 25, 2022.
The remarkable sea of farm machines can be said to be a great prelude that heralds a new era of rural development under the leadership of the Workers' Party of Korea.