DPRK Today
Defence Development Exhibition "Self-defence-2021" Held Grandly
2021-12-22
Defence Development Exhibition "Self-defence-2021"
Held Grandly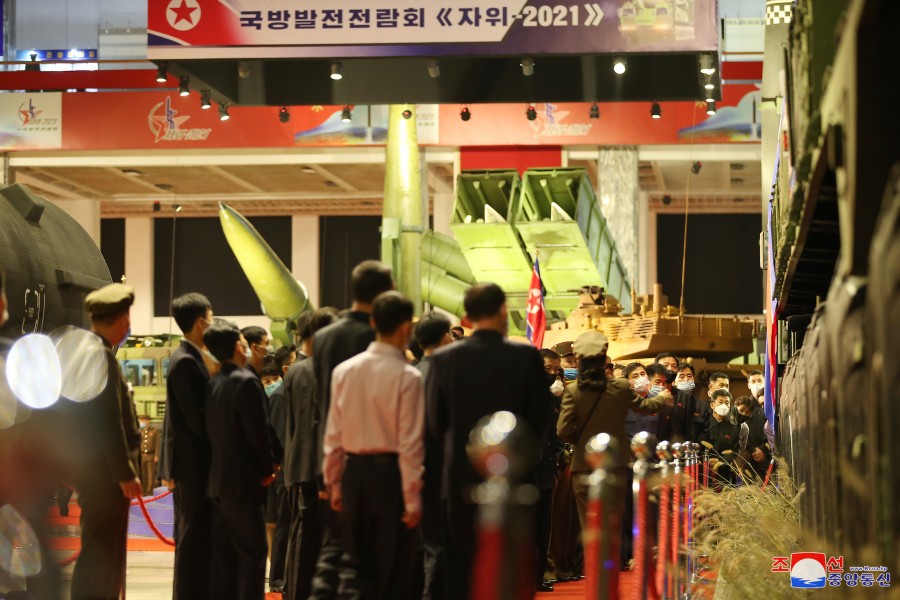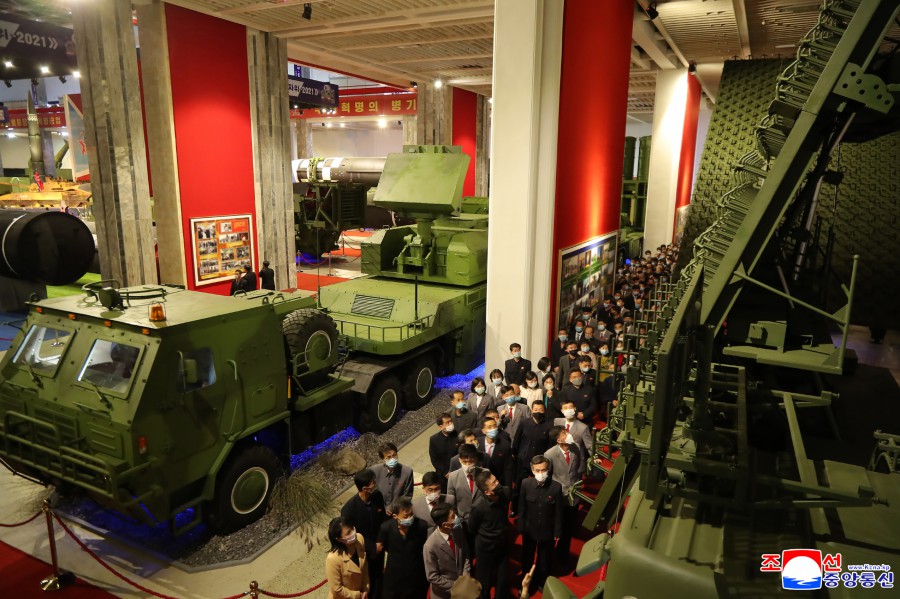 Defence Development Exhibition "Self-defence-2021" was grandly held for ten days from October 11 in celebration of the 76th founding anniversary of the Workers' Party of Korea.
The exhibition, which was successfully held amid the great interest of the Korean people, intensively showed the weapons prioritized by our Party and thus further consolidated the position of the DPRK as a military power of self-defense capable of coping with any types of military threats and situations in an active and powerful way.
The visitors keenly felt once again the irresistible strength of the dignified DPRK and its strategic position and cherished the great pride and self-confidence living and struggling in a powerful socialist country and the conviction in the future which will witness a more powerful and prosperous country.
The exhibition will serve as a meaningful festival that accelerated the strengthening of the defence capability of the country and a significant occasion that further propelled the overall development of our style socialist construction as it fully showed the validity and the shining vitality of the national defence policy of the ever-victorious WPK.
778 materials are searched
Voice of International Society&nbsp

2021-11-03

Japanese Past Crime of Destruction and Plunder of Korean Cultural Assets (20)&nbsp

2021-11-03

Japanese Past Crime of Destruction and Plunder of Korean Cultural Assets (19)&nbsp

2021-11-03

Heroines During Korean War (1)&nbsp

2021-11-01

Bell of Pongdok Temple&nbsp

2021-11-01

Consumer Goods Fair Held&nbsp

2021-11-01

Korea's Noted Products (1)&nbsp

2021-11-01

Precedence to Convenience of the People&nbsp

2021-10-28

Flower and Fragrance&nbsp

2021-10-28

Events Held Abroad&nbsp

2021-10-27

Japanese Past Crime of Destruction and Plunder of Korean Cultural Assets (18)&nbsp

2021-10-27

Stories about DPRK-China Friendship during Korean War(3) &nbsp

2021-10-25

Backboard Set Right&nbsp

2021-10-25

Old Kaesong Wall&nbsp

2021-10-25

Handicapped Girl Soloist (1)&nbsp

2021-10-25

Manwoltae in Kaesong&nbsp

2021-10-20

Stories about DPRK-China Friendship during Korean War(2) &nbsp

2021-10-20

Herbarium of Wild Edible Greens&nbsp

2021-10-20

To Initiate New Chapter of People-First Policy in History&nbsp

2021-10-20

Matzmoto Citizens Council Supporting Korea's Independent Peaceful Reunification&nbsp

2021-10-19