DPRK Today
For the Development of Animal Husbandry
2022-01-06
For the Development of Animal Husbandry
In his historic policy speech made at the Fifth Meeting of the 14th Supreme People's Assembly held in September 2021, respected Comrade Kim Jong Un stressed the need to push ahead with the struggle of obtaining meat in exchange of grass, saying that efforts should be made to develop livestock breeding.
In the DPRK, a mountainous country with limited farmland, the way of increasing livestock products is to widely raise grass-eating animals.
What is important is to decisively increase the number of goats and cattle and push forward rabbit rearing through an all-inclusive mass movement and thereby drastically increase output of meat and dairy products.
Not a few units across the country including Jangjin County, South Hamgyong Province, propel grass-eating domestic animal rearing in accordance with their specific conditions with visible signs of success.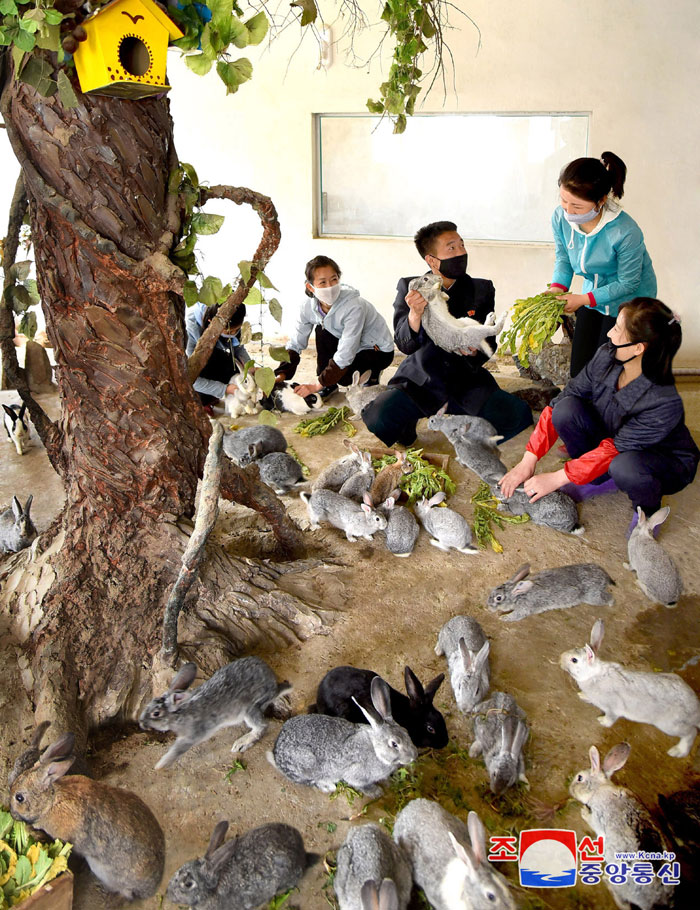 790 materials are searched
We Should Be Most Faithful to "God"&nbsp

2022-07-11

Special Banquet Table&nbsp

2022-07-07

Top Priority&nbsp

2022-07-05

Floral Basket Presented to General Secretary Kim Jong Un&nbsp

2022-07-05

It Is Good, If People Like It&nbsp

2022-07-05

Story of Tens-of-ri Long Journey&nbsp

2022-07-05

People's Art Festival for Celebrating the Day of the Sun Given&nbsp

2022-07-05

Kayagum, National Instrument of Korea&nbsp

2022-07-04

Ten Best Coaches of Democratic People's Republic of Korea in 2021 (1)&nbsp

2022-07-04

Composer Ri Myon Sang&nbsp

2022-06-27

Within More Than 110 days&nbsp

2022-06-27

With Loving Care (6)&nbsp

2022-06-27

Acknowledgement of Govind&nbsp

2022-06-27

Nothing to Desire More If People Are Fond of It&nbsp

2022-06-27

Water Clock and Sundial&nbsp

2022-06-27

Story Associated with Kimilsungia Necklace&nbsp

2022-06-27

"I'll Be Your Adjutant"&nbsp

2022-06-22

Kimchi-Pride of Korea&nbsp

2022-06-22

School Running With 30 Extracurricular Groups&nbsp

2022-06-22