DPRK Today
Hot Spring-using Undok Complex Built
2022-01-17
Hot Spring-using Undok Complex Built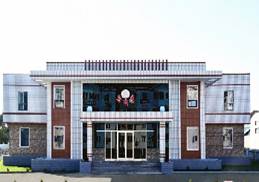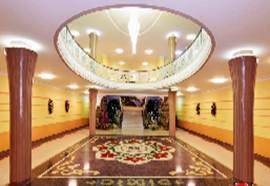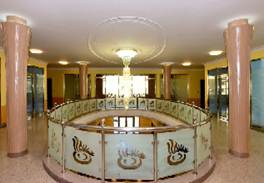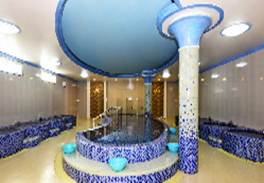 Undok Complex where hot spring bathing is available was built in township of Unsan County, North Phyongan Province.
Respected Comrade Kim Jong Un always paying deep attention to the promotion of the people's health took a benevolent measure to build a hot spring-using bath-house.
Officials and builders of the province launched a drive to finish the project in a short time.
778 materials are searched
Acknowledgement of Govind&nbsp

2022-06-27

Nothing to Desire More If People Are Fond of It&nbsp

2022-06-27

Water Clock and Sundial&nbsp

2022-06-27

Story Associated with Kimilsungia Necklace&nbsp

2022-06-27

"I'll Be Your Adjutant"&nbsp

2022-06-22

Kimchi-Pride of Korea&nbsp

2022-06-22

School Running With 30 Extracurricular Groups&nbsp

2022-06-22

Making Better Use of Mountains&nbsp

2022-06-22

Kaesong Namdae Gate&nbsp

2022-06-20

Ten Best Coaches of Democratic People's Republic of Korea (5)&nbsp

2022-06-20

If There Is Anything Demanded by People&nbsp

2022-06-20

For the Sake of A Foreigner&nbsp

2022-06-20

Visiting Pyongyang Orphanage and Pyongyang Baby Home&nbsp

2022-06-16

At Theatres in the West&nbsp

2022-06-16

Movie Actress Kim Jong Hwa&nbsp

2022-06-16

Fairy and Beauty&nbsp

2022-06-16

Mausoleum of King Tongmyong&nbsp

2022-06-14

With Loving Care (5)&nbsp

2022-06-14

Becoming As A Honorary Manager&nbsp

2022-06-14