DPRK Today
More Youth Volunteer to Work in Major Socialist Construction Sectors in Korea
2022-01-20
More Youth Volunteer to Work in Major Socialist
Construction Sectors in Korea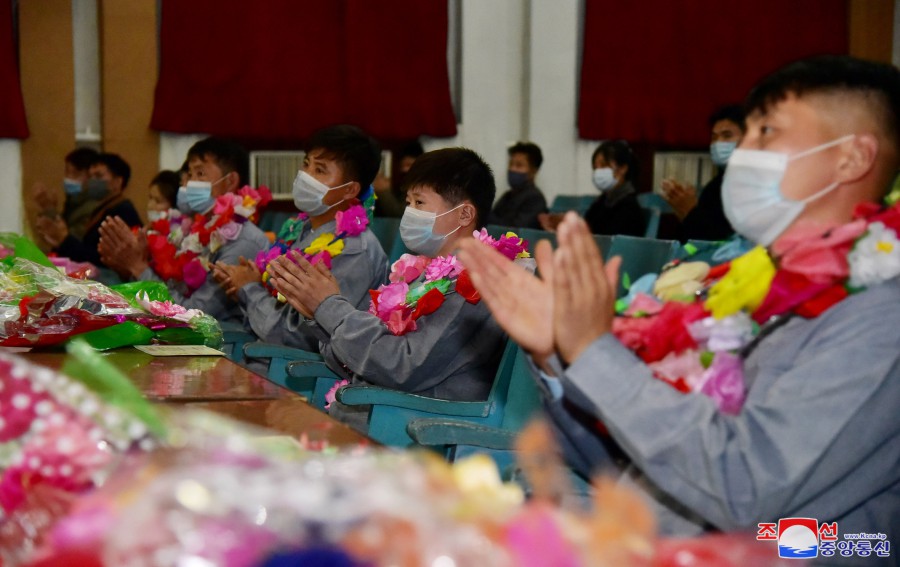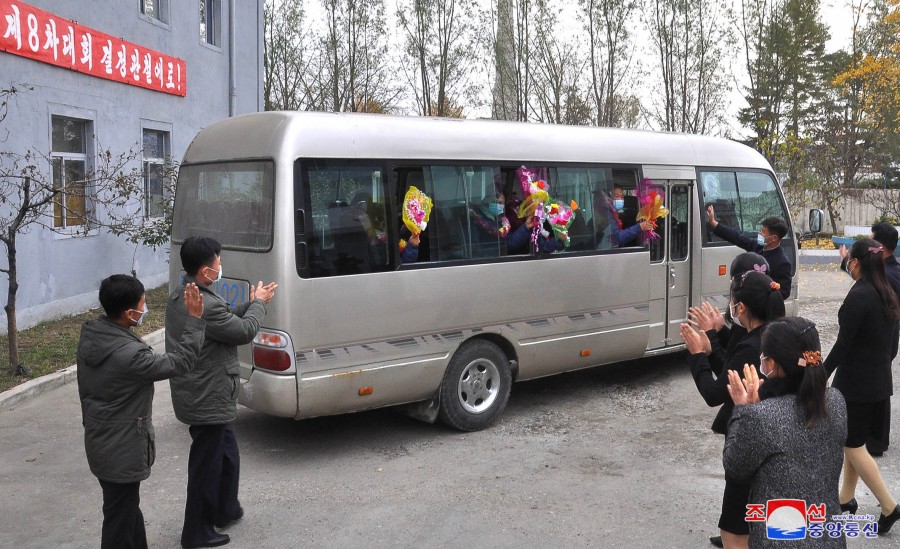 Amid the high spirit of the young people for implementing the decisions set forth at the 8th Party Congress and the administrative policy of the DPRK government, youths in the capital city of Pyongyang volunteered to work in major sectors of socialist construction including the livestock farming base in the Sepho area.
More than 100 young people in South Hamgyong Province volunteered to coal mines, mines and agricultural villages including the Paektusan Hero Youth Power Station, livestock farming base in the Sepho area to take the lead in the fresh development of the socialist construction.
Among them is a young man who volunteered to work at Samjiyon City with his family after the graduation from a university.
The volunteers, determined to glorify youth in the worthwhile struggle for the prosperity and development of the country, were seen off by officials, working people and youth and students of relevant units.
790 materials are searched
Increasing Macrobians&nbsp

2021-06-22

DPRK-China Friendship Strengthens on Generations&nbsp

2021-06-22

Great Exploits Brilliant with WPK&nbsp

2021-06-16

Promise (4)&nbsp

2021-06-16

Identical Answers of Students&nbsp

2021-06-16

Cuban Committee for Support of Korea's Reunification&nbsp

2021-06-14

Famous Koryo Fan&nbsp

2021-06-14

Renewed Haeju Taegyong Processing Centre Begins Work&nbsp

2021-06-14

Japanese Crime of Destruction and Plunder of Korean Cultural Assets in the Past (5)&nbsp

2021-06-14

WPK Gives Motherly Embrace&nbsp

2021-06-14

Flower Baskets to Mark Day of the Sun&nbsp

2021-06-09

Common Deed on Ordinary Day&nbsp

2021-06-09

Children to Be Regarded as Kings&nbsp

2021-06-09

Venezuelan Solidarity Committee for Peace and Reunification of Korea&nbsp

2021-06-07

Mt. Chilbo, Noted Mountain of Korea&nbsp

2021-06-07

Prolific Mothers' Medicare Certificate&nbsp

2021-06-07

Japanese Crime of Destruction and Plunder of Korean Cultural Assets in the Past (4)&nbsp

2021-06-07

Special Crèche in the Lodgings&nbsp

2021-06-07

Kuwaiti Committe for Support of Korea's Reunification&nbsp

2021-06-02

Retrospection on Pochonbo Battle&nbsp

2021-06-02