DPRK Today
Ra Un Gyu, Talent of Korea's Film World
2021-11-19
Ra Un Gyu, Talent of Korea's Film World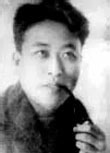 Screenwriter, producer and film and drama actor Mr. Ra Un Gyu (1901-1937) was one of the talents in the Korea's film world.
In 1923, he joined the new-acting troupe "Yerim society" and made an itinerary for the performance to the Northern Jiandao, China.
After he joined the "Korean Cinema" in Pusan in 1924, his film creation started in full scale. He took a part in the feature films "Life of Unyong" and "Trailblazer" in 1925 and another film "Black and White" in 1926.
In 1926, he made the feature film "Arirang" independently. In this film, he was screenwriter, producer and hero.
The film was one of the high in anti-Japanese sentiments and strong national coloring.
He also took charge of screenwriting, directing and acting in the successive creation of the feature films "Lucky Adventurer" (1926), "Field Mouse" (1926), "Goldfish" (1927), "Good-bye!" (1927), "Oknyo" (1928) and "Dumb Samryongi" (1929).
In 1936, he succeeded in making a silent film into a talking film while adapting the feature film "Arirang" to contribute greatly to the development of the Korean films.
Within a decade of film working, he created 18 scenarios, produced 20 films and played a leading part in 25 films.
790 materials are searched
Best Place&nbsp

2022-03-14

Minding the case likely to seldom happen&nbsp

2022-03-14

New Year Performance Given by Schoolchildren&nbsp

2022-03-09

Ostrich Sent by Him&nbsp

2022-03-09

Memorial Events Held in Many Countries to Mark Tenth Anniversary of Chairman Kim Jong Il's Demise&nbsp

2022-03-09

Great Loving Care for Pyongyang Citizens&nbsp

2022-03-09

Painter Kim Tu Ryang&nbsp

2022-03-09

First Birthday Kept in Memory&nbsp

2022-03-09

At Pyongyang Kim Jong Suk Textile Mill&nbsp

2022-03-07

Special Banquet Given for Workers&nbsp

2022-03-07

Consultative Meeting of Organising Committee of International Festival In Praise of Great Persons of Mt. Paektu Held&nbsp

2022-03-03

Land to Those That Till It&nbsp

2022-03-03

New Year Celebration Performance at Kim Il Sung Square Made a Hit&nbsp

2022-03-03

Korean Feature Film "The Tale of Chun Hyang" and movie actress Mun Ye Bong&nbsp

2022-03-03

At the fishing place of Mupho&nbsp

2022-03-03

Prices of School Things Fallen&nbsp

2022-02-28

Fermented Soy Bean Good for Health&nbsp

2022-02-28

Annual Meeting of Association for Friendship with Democratic People's Republic of Korea Held&nbsp

2022-02-24

Comic Actor Kim Se Yong&nbsp

2022-02-24

26-year Old Girl and Her 16-year Old Daughter&nbsp

2022-02-24