DPRK Today
Famous actor Choe Chang Su
2022-01-10
Famous actor Choe Chang Su
A movie star Choe Chang Su of Korea reminds the people of the name of a hero in feature film "Rim KKok Jong" that dramatized historical novel "Rim KKok Jong" written by writer Hong Myong Hui.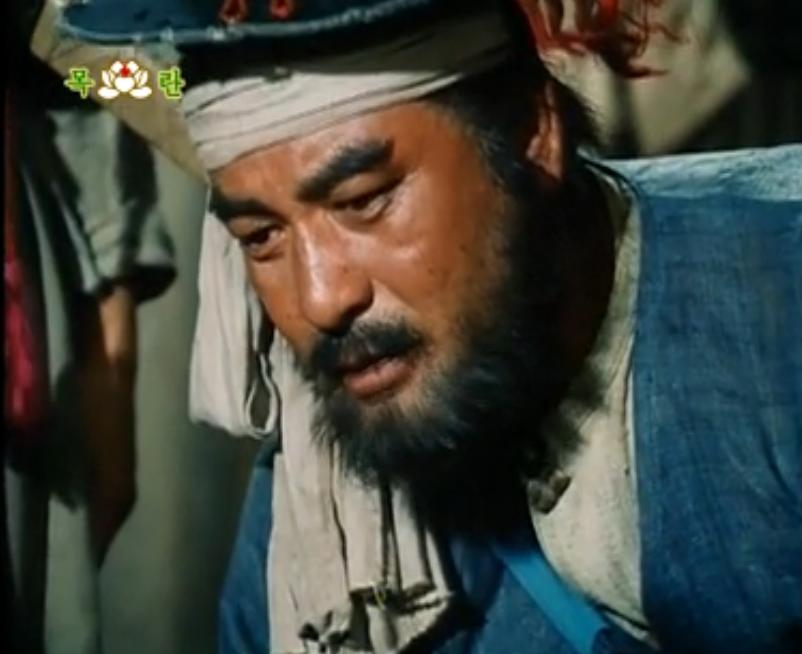 Choe Chang Su performed the leading part of the film wonderfully to deeply impress the people.
He was a public security man in Kyongsong County, North Hamgyong Province. From 1966 he has started to follow the stage in Korean Film Studio.
He gave full play to his ability under the special love and trust by President Kim Il Sung(1912-1994) and Chairman Kim Jong Il (1942-2011). He made his debut on feature film "The Family of Choe Hak Sin" (1966). Since then he has played the leading and bit part of tens of feature films.
In the process he was loved and respected by the people as a People's Artiste and labor hero of the DPRK.
The typical feature films of him are "Yong Su and Yong Ok and A Socialist Homeland they found" (1969), "A Year of Ordeals" (1983), "Pioneers" (1984-1985) and "Longing for the Sunshine" (1991).
In 1992 he played the leading part in the multi-part feature film "The Nation and Destiny" As the name of Choe Hyon Dok. Since then he was called Choe Hyon Dok, not Rim Kkok Jong.
790 materials are searched
New Year Cards Sent to General Secretary Kim Jong Un from Heads of States, Political Party Leaders and Public Figures from Various Circles of Many Countries on the Occasion of New Year&nbsp

2022-03-28

Painter Kim Chun Jon&nbsp

2022-03-28

New Playground for Children&nbsp

2022-03-28

A Chicken Egg&nbsp

2022-03-28

32nd April Spring Friendship Art Festival Will Be Held&nbsp

2022-03-26

Diploma of Life Membership Awarded to C. P. Mainali of Nepal by the Asia-Pacific Regional Committee for Peaceful Reunification of Korea&nbsp

2022-03-24

Korean National Association&nbsp

2022-03-24

Bell Sound of Mountain Branch School (2)&nbsp

2022-03-24

World and Great Man (5)&nbsp

2022-03-24

Songi Mushroom and Its Medical Properties&nbsp

2022-03-22

Bell Sounds of Mountain Branch School (1)&nbsp

2022-03-22

With Mothers' Affection&nbsp

2022-03-22

It Seems to be Pile of Gold Bars&nbsp

2022-03-22

Signal Successes Have Been Registered in Economic Construction and Improvement of People's Livelihood in New Year&nbsp

2022-03-16

Statements and Articles Issued to Mark Tenth Anniversary of chairman Kim Jong Il's Demise&nbsp

2022-03-16

Pictures of Telling Motherly Love and Care&nbsp

2022-03-16

Jong Yong Man, Renowned Painter Who Made Great Contributions to Development of Juche-based Fine Arts&nbsp

2022-03-16

World and Great Man (4)&nbsp

2022-03-16

Lot-saving Greenhouse Built at Pyongyang Dental Hygienic Goods Factory&nbsp

2022-03-14

Korea's Tea Culture with Long History&nbsp

2022-03-14