Long History, Brilliant Culture
Udometer, First of Its Kind in World
2022-01-24
Udometer, First of Its Kind in World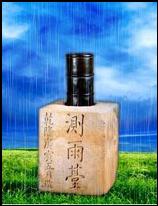 The Korean people, based on the experience gained in astronomy, developed meteorology to actively use it in agricultural production.
The Udometer was invented in the period of the feudal Joson dynasty (1392-1910).
By the old archives, the Soungwan (a government office in charge of astronomical meteorological observation) made a barrel-shaped metallic udometer 40 cm high and 16 cm across in 1441.
A barrel-shaped container on a stand holds rainfall, the amount of which is measured.
Italy measured the amount of rainfall with an instrument first in 1639 and far later set up the system of bringing the amount of rainfall together nationwide.
Korea went about 200 years ahead of Italy in inventing a udometer and using it.
790 materials are searched
Greatest Man of Versatile Talents&nbsp

2021-08-02

Society of Jyosyo Area Supporting Independent Peaceful Reunification of Korea&nbsp

2021-07-29

Women Loved&nbsp

2021-07-29

DPRK, an Ideal Society of Women&nbsp

2021-07-29

Production of Bean Curd Concerned&nbsp

2021-07-29

In Sincerity and Care of Doctors&nbsp

2021-07-28

Rehabilitation and Construction Plan Worked Out amidst the War&nbsp

2021-07-28

Kil Hwak Sil, Vanguard in Chollima Era(3)&nbsp

2021-07-26

Joint Statements Issued&nbsp

2021-07-20

National show of works by emerging fine Artists Opened&nbsp

2021-07-20

Though it Were as Killing a Fly with a Spear&nbsp

2021-07-20

Seminars Held Abroad&nbsp

2021-07-19

Kil Hwak Sil, Vanguard in Chollima Era (2)&nbsp

2021-07-19

Decision Unexecuted&nbsp

2021-07-19

Kwangbop Temple&nbsp

2021-07-14

Carrier in Line of "Hwanggumhae" Built&nbsp

2021-07-14

Admiration of Foreign Statesman&nbsp

2021-07-14

One Must Be Most Sincere before God&nbsp

2021-07-12

Kil Hwak Sil, Vanguard in Chollima Era (1)&nbsp

2021-07-12